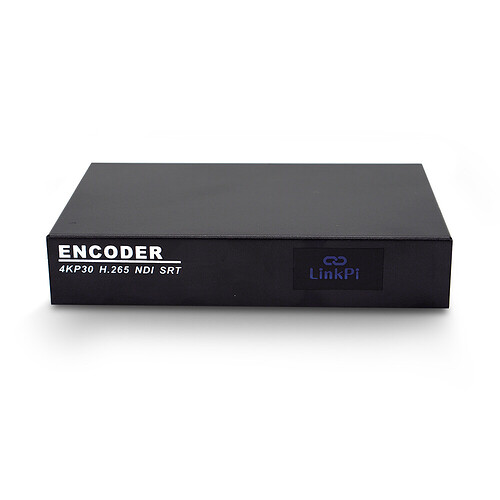 Now let's introduce how to use linkpi video codecs TinyENC1 / ENC1 / ENC1-V2 / ENCSH simply and quickly. They have different performances, but the usage is basically the same.
Noted : The power supply mode of TinyENC1 can only choose 1 from 2, but it is also very convenient to supply power directly through USB.
Encoder CN wiki and Fireware
or
More detail you can reference to this EN gitbook.
Below we take ENCSH as an example.
Preare:
ENCSH x1
12V 2A DC Power x1
RJ45 network cable x1
HDMI cable x1
PC
Option:
Now let's start.
Make sure your computer IP is 192.168.1.XX. If not , please check how to set static IP through Google.

Connect ENCSH and PC(or Router) with a network cable, then supply power to ENCSH. (As shown in the picture)





Enter the IP address of the OLED screen in Google Chrome (the default IP address for all products is 192.168.1.217). You can modify the default IP address of the product through settings or obtain an IP automatically through DHCP.

Now, we have successfully logged in.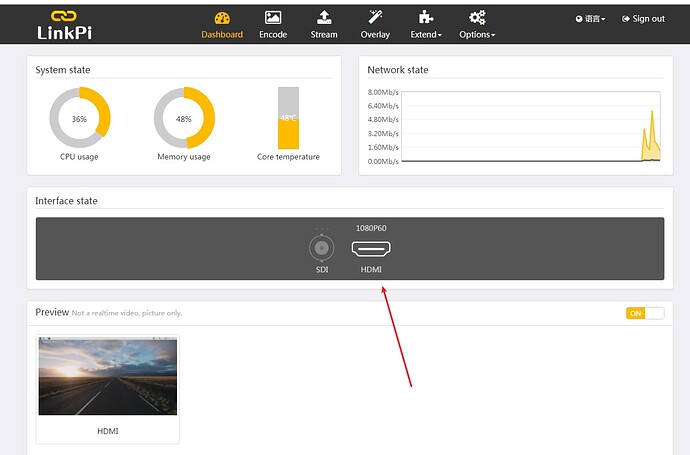 Because I have connected the HDMI signal and enabled the HDMI preview, I can preview the HDMI input signal on the dashboard. Effects that need to be reserved can be added as needed. Support SDI, MIX, SRT and so on.
Quick set HDMI singal.
Encode settings



Stream settings: Enable related protocols according to your needs

You can use VLC to view the push flow.



Multi-platform live broadcast
Select the input source and save.

Enter the address of the live broadcast platform to enable
We have sales in multiple shopping platforms (Amazon, Aliexpress, our own website) and support global shipping.
At the same time, the device supports the NDI protocol, and the demo version can only be used for 30 minutes each time the machine is started. We provide authorization for a fee, but due to platform fees, it is recommended not to purchase through the platform.
If you have any questions, you can contact me.
Charles